The Logista Group company, specialised in long-distance transport, has recently acquired new P400 Huckepack trailer units, an initiative that is part of the strategic objective for sustainability.
Huckepack is a road-rail solution, also known as piggybacking, which allows the complete semi-trailer (chassis + bodywork) to be placed on the train. Upon reaching the end of the rail journey, the semi-trailer is hooked up to a tractor unit again, which takes it to its final destination.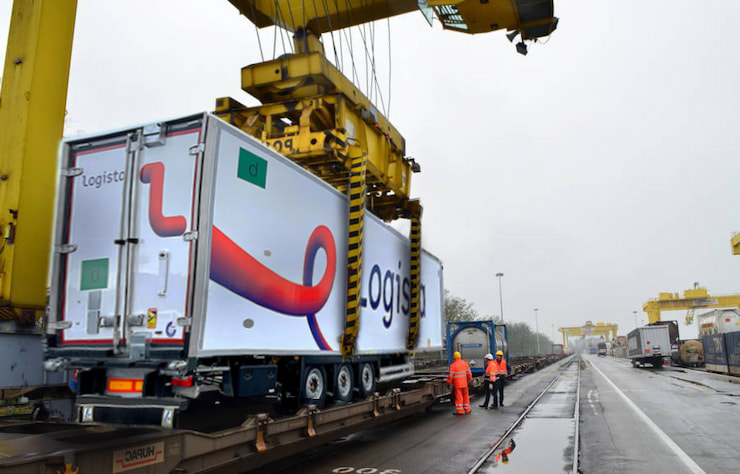 This type of transport reduces the number of kilometres travelled on the road, thus reducing CO2 emissions into the atmosphere. This type of transport represents a CO2 saving of approximately 90% compared to on the road.
It is also important to stress that combined transport extends the advantages of typical "door to door" road transport by maintaining the distribution network. In addition, thanks to the on-board security systems and all the security procedures that Logista Freight has, the control, monitoring, and traceability of goods is guaranteed at all times, just as it is when the vehicle is rolling.
In Spain, this type of trailer is not yet in great demand, but it is a commonly used solution in some European countries, especially Italy. Logista Freight is clearly committed to this new form of transport, which pollutes less and is more flexible, thus contributing to developing a sustainable business model.